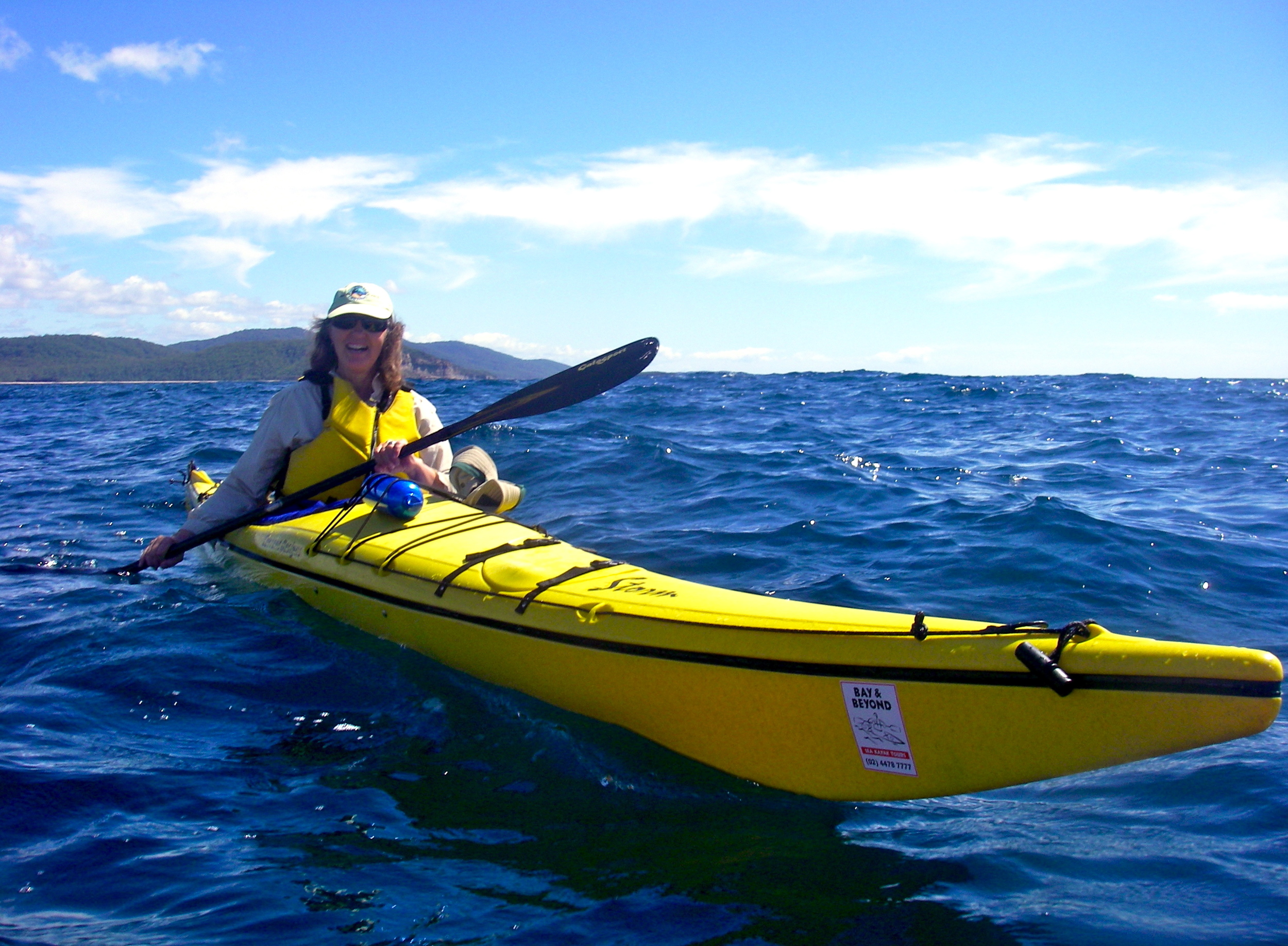 A rugged coast of cliffs, headlands and secluded beaches. Batemans Marine Park and the Greater Murramarang National Park create a stunning environment for sea kayaking. During the paddle we might see little penguins, dolphins, whales or turtles. Beautiful scenery abounds.
Starting from sheltered waters we guide you out into the pulsating swell of the ocean. The rise and fall of the water is mesmerising.
Ocean paddling requires the right forecast. It's best to contact us in advance so we can look at the weather forecast and pick the best day for sea kayaking. Mornings often provide the calmest conditions so we like to meet at 8am to get the most out of the day.
WHERE WE PADDLE / Who Can Paddle
The Half Day Tour is an adventurous but protected paddle on the open waters on the North Shore of Batemans Bay, great for adults and families with older children. A child of twelve maybe big enough to go in a double with a parent, a fourteen year old maybe able to go in a single depending on the forecast and the individual.
The Extended Tour is usually along the open coast between South Durras and Batemans Bay. A beautiful stretch of undeveloped coast. This tour would suit adults and older teenagers. We sometimes go to the Tollgate Islands as an extended tour. This one is for people with good fitness, able to paddle well and would suit adults and older teenagers. The paddle out to the Tollgate islands is across open water that can be more wind affected and in swell that may trigger motion sickness. *Minimum three people required.
Weather and sea state
All of our ocean tours are weather and sea state dependent. In the case of an un-favorable forecast we adjust the tour to suit the day or pick another day that suits our clients.
Things To Bring With You
clothing appropriate for the weather
sunhat and sunblock
shoes that can get wet
water bottle
waterproof camera (we can supply waterproof bags)
Cost
half day ocean tour $80* per person(approximately three and half to four hours, includes morning snack)
extended ocean tour $120 per person, minimum three people (approximately six hours, includes morning snack and lunch)
* based on three or more people, when we run tours for two we ask fifteen dollars more per person